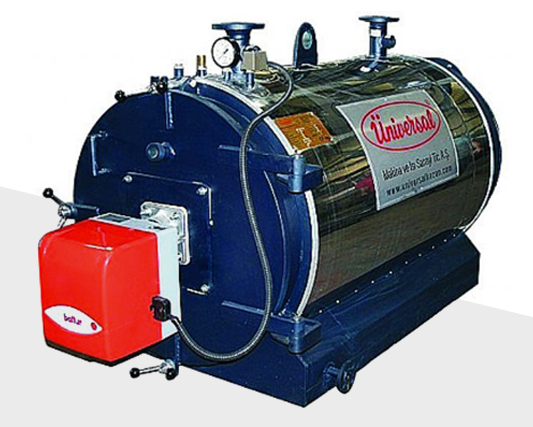 It is a ideal boiler for heating apartments, hotels, hospitals, factories and similar facilities.
 Dimensions are small, occupy little space. It goes into regime in a short time.
Boiler efficiency is high, it provides fuel saving.
When requested, it is delivered with eco panel which adjusts the boiler water temperature according to the outside air temperature and saves up money.
The environment is friendly and provides low emission value.
Counter-pressure hot water boilers are designed and manufactured in accordance with TS EN12953 norms. According to 97/23 / EC Pressure Vessels Directive, it has CE marking.
Envelope, mirrors and combustion cell are manufactured from P265GH or P295GH (HI – HII) boiler sheet according to EN10028. Pipe EN10216 / Seamless pipe, normalized steel drawn pipe (P 235 GH) is used.
In the counterpressurized hot water boilers, the flame of the burner forms a reversed flame and enters the smoke pipes at high temperature. By means of the turbulators placed in the pipes, the heat transfer is increased and optimum combustion efficiency is ensured.